The World CIO 200 Summit Oman edition held on August 17th at the stunning Hormuz Grand Muscat, A Radisson Collection Hotel, Oman, was nothing short of a remarkable gathering of tech industry luminaries. As one of the proud winners and a panelist at this prestigious event, I, Amjid Ali, am excited to share my experience and insights from this remarkable occasion.
Setting the Stage
The summit was masterfully orchestrated by Jai Kumar, Project Specialist of GEC Media Group, who set the stage for what would be a day of knowledge exchange, collaboration, and celebrating our collective achievements. The World CIO 200 Summit is dedicated to recognizing technological advancements and thought leadership, as well as honoring like-minded technology leaders and their groundbreaking innovations in the IT landscape.
Empowering IT Leaders
Under the overarching theme of 'Rise of the Power,' the event aimed to empower IT leaders with qualities such as leadership, vision, and focus. It offered a platform for engaging panel discussions and speaking sessions, where industry leaders delved into the latest trends, challenges, and opportunities in the digital landscape.
Inspirational Keynotes
The event commenced with an inspiring inaugural keynote by Dr. Salim Al-Shuaili, Director of AI & DT at the Ministry of Transport, Communications and Information Technology in Oman. Following that, Sujay Patil, Regional Sales Director MEA at Kissflow, shared his vision on 'ERP Orchestration With The Power Of Low-Code & No-Code,' shedding light on the potential of modern technology.
Panel Discussion: Rise of the Power
I had the privilege of participating in a thought-provoking panel discussion titled 'Rise of the Power,' alongside esteemed colleagues:
Hanan Al-Salmi, Change Management Lead for Government Digital Transformation Program at the Ministry of Transport, Communications and Information Technology – Oman.
Khalid Al-Hoqani, Head of IT Department at Alizz Islamic Bank.
Thuraya Al-Harthi, Acting Director, Government Digital Services Unified Portal at the Ministry of Transport, Communications and Information Technology – Oman.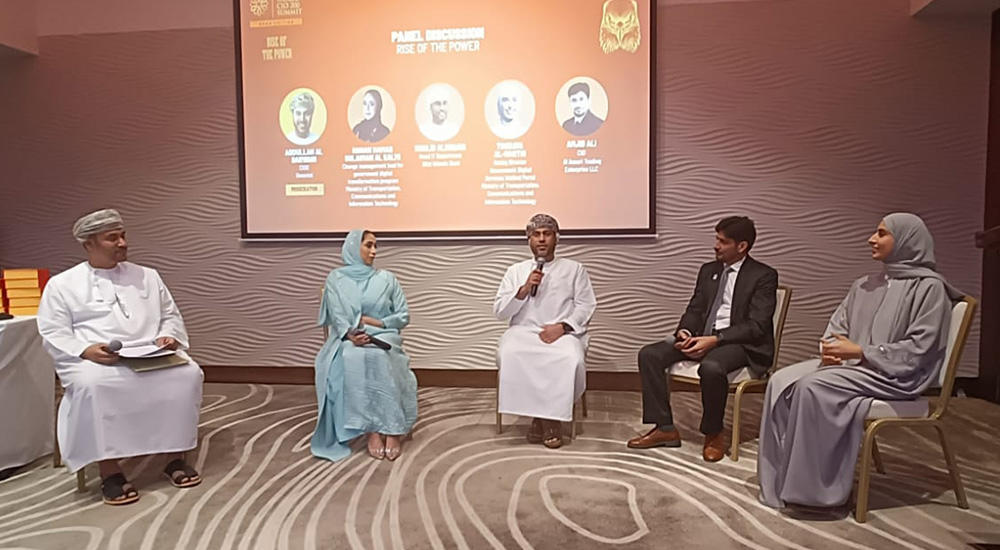 Our engaging discussion was skillfully moderated by Abdullah Al Barwani, CISO at Omantel, and it was a fantastic opportunity to exchange ideas and insights on the evolving tech landscape.
Recognizing Excellence
I am immensely grateful to the Global CIO Forum for honoring the winners of The World CIO 200 Awards, recognizing the exceptional contributions made by individuals and organizations to the tech industry. It is indeed an honor to be among the distinguished winners, and I am proud to represent Al Ansari Trading Enterprise LLC in this endeavor.
Honored Recipients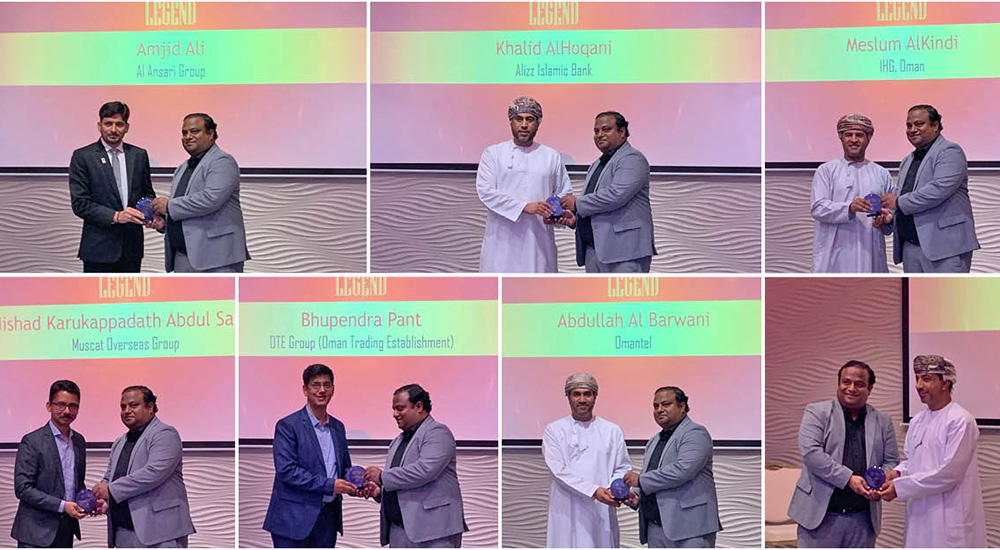 Pivotal Partner
The platinum partner, Kissflow, played a pivotal role in making The World CIO 200 Summit Oman edition a resounding success. The roadshow will continue its journey through other countries, ultimately culminating in a grand finale in Baku, Azerbaijan, from September 17th to 19th. I look forward to witnessing the continued success of this event and the profound impact it has on the global tech community.
Conclusion
As we move forward, let us remember that our collective efforts are shaping the future of technology, and I am proud to be a part of this inspiring journey.
Stay tuned for more updates and insights from the world of technology and innovation.
Warm regards,
Amjid Ali CIO, Al Ansari Trading Enterprise LLC Panelist, The World CIO 200 Summit 2023 Oman Edition