PMP is considered as Project Management standard and Project Managers around the world are willing to appear in PMP exam to get the PMP Certification but it is most of the times not easy for them to prepare for the exam. Because we as project managers are always busy in our daily work and it is not easy to get time and dedicate ourselves for training. However, it is never impossible if you use proven techniques that has been used by me and most of my students and all got PMP Certified.
PMP Study Materials :
There are thousands of articles and videos, hundreds of books and countless other sources. Then training institutes saying that in 4 days they can train you for PMP Exam. You will need a lot of time to understand what is right for you.
But I have good news for you that you don't need to waste your time here and there, just got through this blog and follow the study pattern that I applied for me many years ago and then many students who apply on daily basis are able to pass PMP exam even if they are not able to spare time.
Publications by PMI:
To pass PMP exam one must understand all the concepts and guidelines from PMBOK Guide 6th Edition and agile practice guide and one also has to understand how to apply that into real world project.
Reading PMBOK Guide is a challenge as it is a  big task but the method I developed to read PMBOK Guide is easy because you will be repeatedly using the concepts from PMBOK Guide and once you repeatedly use the concepts you will be able to clear the concepts without memorizing anything.  There are other publications and study materials that you will need to understand.
Agile Practice guide is important too. Some free publications are also available please visit PMI website to download.
Eligibility Criteria to appear in PMP Exam :
You need to have knowledge and experience to appear in PMP Exam, detailed eligibility criteria is mentioned in Project Management Professional PMP Handbook on PMI Website, you can download the PDF guide here.
Submitting Application :
Once you meet the eligibility criteria you need to apply on PMP Website, I will recommend you get the PMI Membership which will cost you USD 125 a year, but you will get many publications for free and discounted price for exam as well.
Any any case you will need to submit application that might go through Audit Process and once your application is accepted your will be able then to schedule for your exam. However, make sure you fill application correctly and follow the guideline, you can contact me in case if you need any help at [email protected]. 
You need to make sure you correctly mention the number of hours you worked on project in each process group and as mentioned in PMP Handbook you have to meet the minimum experience requirements.
Scheduling PMP Exam :
Once your application is accepted you will get notification by email, after this you will have one year to appear in PMP Exam. I will suggest you take 3 months to appear in exam it will give you enough time to prepare yourself to pass the exam. Remember you are appearing in PMP Exam to pass it and not to just appear.
PMP Exam :
In PMP Exam you will have 200 Multiple choice questions out of which 175 questions will be marked and 25 are questions for experimental purpose only, but you will never know which are those questions so you will have to answer all 200 questions in 4 hours. I will recommend to spend 1 minute on each question this way you will have time to re-visit marked questions.
PMP Exam based on PMBOK Guide 6th Edition e concepts of Agile and there is a specific Agile Practice guide that one has to read.
How should I study?
It depends on your previous knowledge and experience. Depending on how much time you have my method will work for you as below;
49 Processes – Take one day to prepare for Each Process (49 Days) 1 Hour daily (Day 50 is your mock Exam)
10 Knowledge Areas – It will be revision of processes but specific terminologies and definitions from each knowledge area. 1o Days 3 hours daily (as you have already understood all 49 processes now you will just revised them through each knowledge area) Day 61 is your mock exam.
5 Process Groups – now you will try to do revision in 5 days 2 hours daily and here you will clarify all your concepts from 5 process groups and terminologies specific to all of them.
1st 3 chapters from PMBOK Guide 6th Editions can be either done beginning or at the end of completing above you spare one week for that.
You must target above to complete in 72 days.
Once you have completed above then you will have to do at least 1 mock exam every week for next 3 weeks. and 90th Day you appear in PMP exam and you will pass.
What should I study?
As I gave you a basic idea that you need to spend 1 day for each process from 5 process groups and 10 knowledge areas. You will need all 49 flash cards for these processes and keep flash card in your pocket and whenever and wherever you get time (while running on treadmill, while your commute, during your free time) you can use that flash card to read and understand the Inputs, tools and techniques and outputs from that process. Read the definition of that process and understand the flow.
There is no doubt that you need PMBOK Guide as your first study tool but that is not enough prepare and pass the PMP Exam, because you need to know how you apply the "Project Management Standards" to your project. Therefore, you need to use proven study tools to prepare, appear and pass the PMP Exam.
As I mentioned above Flash Cards are the first choice after PMBOK Guide. This guide is an explanation of 5 process groups, 10 knowledge areas and 49 processes. And you need to understand the flow of these processes.
Each process has input, tools and techniques and Outputs (ITTOs). Where input of various processes becomes output of others and out of various becomes input of others. But understanding the logical flow of processes and its ITTOs and which processes should be used in what orderor whether there is an order to follow you can get that in my PMP lectures online most of them are free you can join my Facebook Group .
How can I understand logical flow of processes and ITTOs?
Understanding ITTOs in 49 processes is very important to pass PMP Exam. Most of people think that they need memorize ITTOs and processes, but it is really not required but you need to understand the comprehensive process flow of all processes and its ITTOs. I developed a technique by having flash cards printed and then while training I used these cards to place them in order on a table and then understand the logical flow of each process and its ITTOs, since 2014 my students have been using this technique and they understood processs and ITTOs in depth and were able to tailor these for their real world project and were also able to pass the PMP Exam.
In class training it is used as an interactive game and withing 2 hours students were able to understand all the process flow and sequence without memorizing and at last resulted in passing PMP exam on first attempt. You can get these flash cards here, print these 49 processes and cut them keep in your pocket.
Whenever you get time take one by one from pocket and read the processes, this will help you understand the flow and sequence of processes in how these can be arranged in each process group. Practicing this every day will help you to understand all the ITTOs. This practice can be used as multi tasking activity.
Once you prepare for exam arrange all these process flash cards on table or floor or paste them on a wall and once you do practice multiple times you will understand all 49 processes in depth.
Practicing them for a week will help you to answer are Process and ITTOs related questions easily.
What online courses should I chose?
There are thousands of online courses available and I have subscribed most of them for review and feedback. And if you want to prepare for exam I will not suggest you to waste your time by looking for thousands of options that will just confuse you and nothing else and at the end you will lose your interest that what to chose and what not. As I explained you need  to take 3 months to prepare for exam if you are busy in your daily life.
You can also join my YouTube Channel for more details;
Join PMP Study Group to Give Live Lessons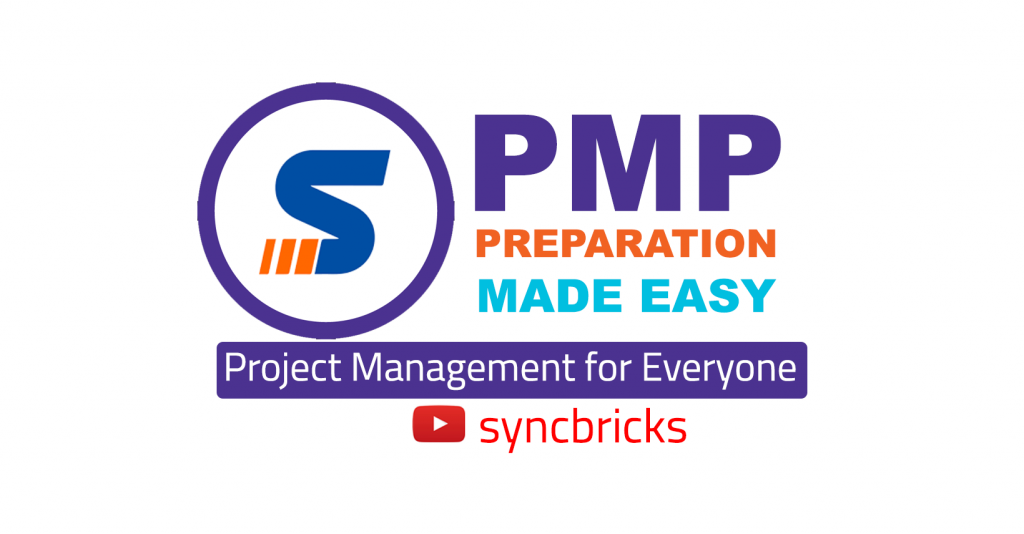 If you chose any online course until you study and revise by yourself you will not be able to get in depth knowledge of the PMBOK and project management standard. Therefore I am suggesting one of below courses depending upon your time you can chose one. Both are good and both will help you to pass the PMP Exam.
First option is here, just click below image, you can get more information of the course.
Free Courses for Ten Days
Should I use any other book?
As I mentioned PMBOK Guide is the first book that you and the method to study PMBOK Guide is
Busy Project Manager Book
in my other post that is here . But do prepare for exam I will recommend to buy a book online I read this book in August, 2018 and If I compare this with all other books I already read, I must say in this one of the best books for PMP exam preparation I ever read. I talked to vendor to get special discount for my aspirants. You can use discount code to buy book. It will be delivered to you. The book will be shipped from India and it is really worth buying.
This book is written by J. Ross , it also includes access code for 1500 online practice questions that will help you to prepare for exam. And you will also get 200 Simulated Question exam. Case study and excercises in this book will also help you to understand PMBOK Guide with realwolrd project examples.