Hi, I am
AMJID ALI
I am

.


Linkedin


Readme


Youtube


Facebook


Twitter


Rss


Strava



ABOUT ME
I love understanding how companies generate revenues and coming with creative solutions that leverage on emerging technologies to help increase profits.
I strongly believe that IT is no longer just a support function (and a cost center), IT has become for almost all businesses and industries a part of the commercial offer. To allow IT to become a part of the commercial offer I first ensure the necessary foundation of a robust and secure IT Platform are in place. A key component of success here is the right people (and skills) for the right job. I will always take the necessary time and put in place the necessary process to find and attract talent for my teams. Then I'll make sure IT best practices (ITIL & ISO 27001) are implemented and progressively respected. Only then will I look into emerging technologies to create commercial value.
I have enjoyed many different managerial roles in IT departments throughout my career and my personal and professional experiences have taught me the following about myself:
I can successfully manage an IT team / department by:
Putting the customer (internal and external) and the center of what I do.
Ensuring the projects are delivered on time and budget.
Finding the necessary talent to complete the tasks.
I can lead and grow a world class IT team and Budgets by:
Speaking to exec, customer and tech.
Helping people growing under my leadership and see the team collect wins as one.
Being lean and always making sure spending are driving by solid business cases.
I constantly try to improve myself by
Staying up to date with emerging technologies.
Remaining calm when confronted with complex decisions.
Driving my decision process based on financial business cases.
I'm always interested in meeting new people from all fields and industries but have a particular interest in sharing perspectives on benefits from emerging technologies so feel free to reach out to me.
MY SKILLS SUMMARY
Amjid Ali
I have gained various Skills from Information Age (SFIA) From the 102 Professional Skills which SFIA7 describes. I am assessed for 71 Skills. My skills based on assessment is below.  Which indicates my skill level for each selected SFIA skill. 
Strategy and Architecture
24 skills as from SFIA7
81%
Change and Transformation
4 Skills from SFIA 7
69%
Development and Implementation
11 Skills from SFIA 7
74%
Delivery and Operation
17 Skills from SFIA 7
81%
Skills and Quality
7 Skills from SFIA 7
67%
Relationship and Engagement
8 Skills from SFIA7
81%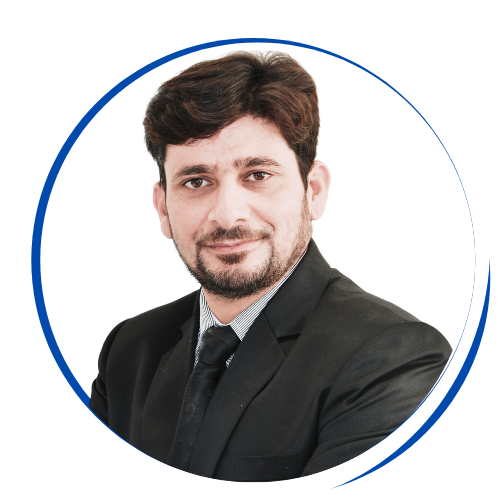 View my Skill Profile – SFIA7

Skill Profile
My SFIA7 Skill profile is based my most recent roles. With experience, knowledge , competency,  level of responsibility and accountability. Score of my key attributes are below;
Autonomy
Set Strategy, Inspire, Mobilize – Level 7
Influence
Initiate, Influence – Level 6
Complexity
Initiate, Influence – Level 6
Knowledge
Initiate, Influence – Level 6
Business Skills
Initiate, Influence – Level 6
From Linked In
I am Highly prudent Information Technology Strategist and strategically agile Project Manager, Business Application Consultant, Business Intelligence and Data Science Specialist with acute knowledge and leadership experience delivering highly valued projects and effective solutions to optimize organizational scalability and performance. Expert in partnering with stakeholders, leadership, teams, and vendors to analyze needs and issues, define and achieve consensus on strategies, and implement technologies and best practices to deliver consistent, repeatable, and high quality services. 
Amjid Ali
"Amjid is a highly competent ICT Engineer who has over the years gained a wealth of knowledge and experience which he translates into the projects he manages. Amjid always strives for delivering projects which are cutting edge and professional."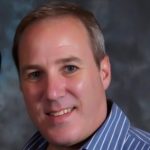 Avron Jacobson
Managing Director at Pactech
"I admire Amjid's efficiency and attention to detail whether it be technical or commercial. Amjid is always ready to offer support on projects which helps to ensure a smooth process flows. I enjoy his easy going nature as it encourages an open and honest business relationship."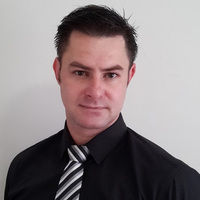 Denton S. Farla
Managing Director at ASME
"I had several detailed interactions with Mr. Amjid and I found him to have profound knowledge in ERPs, strong business understanding and deep analytical & technical skills. Under his leadership he has built his division as one of the strongest IT dept in Oman. I wish him best in his future endeavors."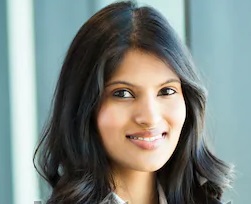 Shefali Bharti
Product Owner
0
Projects Completed
0
Professional Certifications
1
Years Experience
0
Awards
MY BLOG
SAY HELLO TO ME
My Current Role
I am Amjid Ali, I have Researched numerous verticals to launched infrastructure and championed cost-controlled solutions: ERP, Business Intelligence, CMDB & ITIL framework, COBIT Framework, Process automation, Security Systems, intranet portal, BMPN and QMS.
Tech Updates
Most of the people consider writing a blog to generate income, but for me I write the blog to share experience and knowledge with others. Not just this but mainly to refer to my experience, step by step guide or tutorial. 
You can read the Articles here.
Sports as my Passion
I am a triathlete where Running, Cycling and Swimming is My passion. I write sometimes about my Passion on my blog Fitness Blog